Game On
I took a quick look at my blog the other day and noticed it had miraculously fixed itself. So I'm cross-posting a LiveJournal post for now. We'll see if it works.
U.S. Navy Supports Chilean UNITAS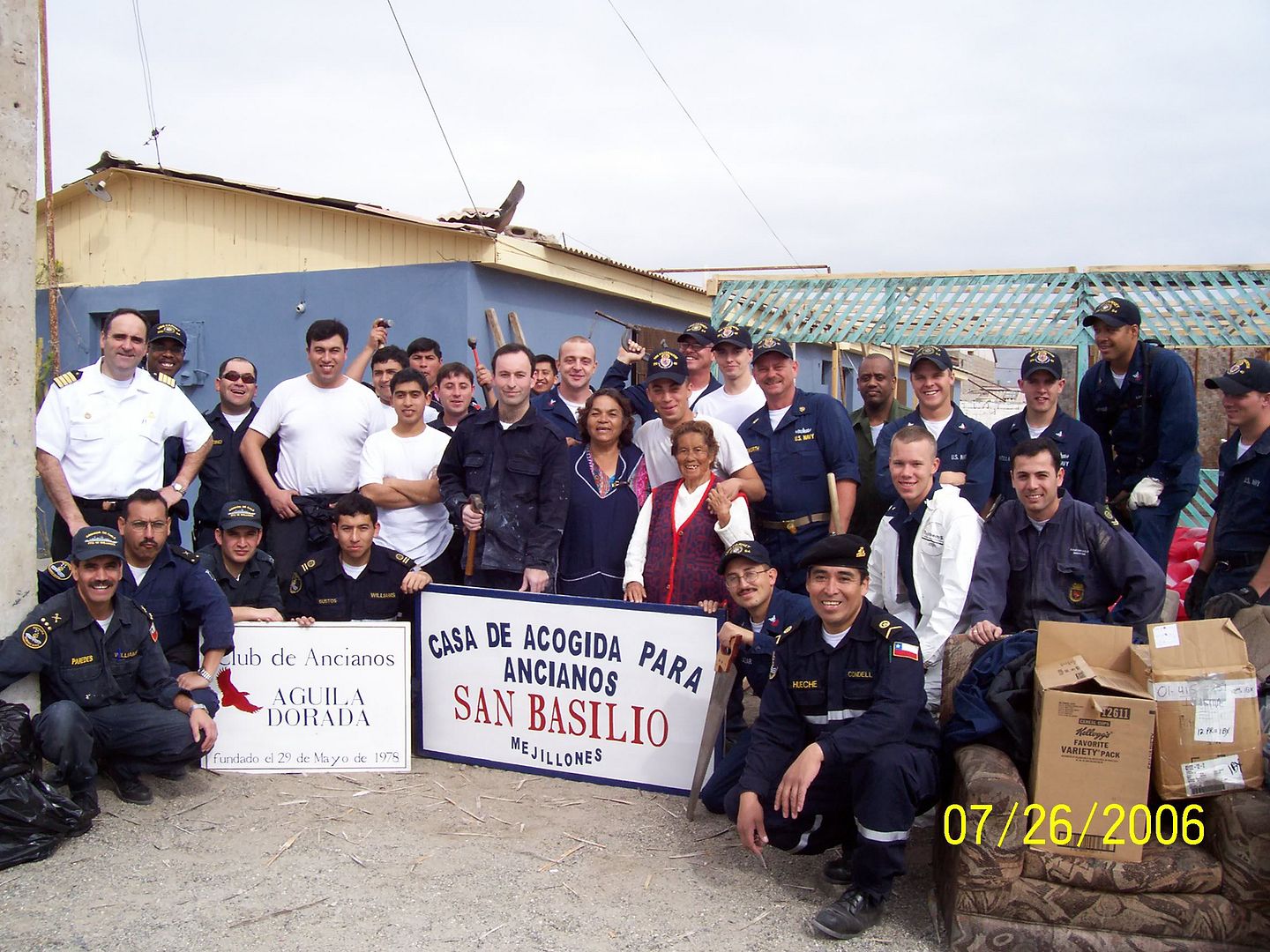 While we were in Mejillones, some of our sailors did some community service at a retirement home, helping to rebuild a deteriorating building. Later on the mayor of Mejillones treated them to dinner. A bunch of my enginners helped out, especially the electricians with the wiring, and one of my guys (Hull Maintenance Technician Fireman Alex Anderson) was quoted in the above article.
The first half of UNITAS was extremely busy. Now we're doing the final battle problem, a large part of which will involve querying and boarding other ships looking for weapons smugglers. The bad guys have been probing us most of the last few hours, but we're overt and not engaging in open hostilities.
Yet.
Shenannigans always run rampant among the Americans between OPFOR and Blue Forces in these exercises. USS CARNEY and USCGS MOHAWK are playing for the bad guys and the smugglers respectively and have already tried getting us to give away our position on our common circuits... of course, I did the same thing.
I didn't really have to give them our position anyway, they know exactly where we are, and we know they're watching. In fact, one of the submarines on their side, a Peruvian Type 209 called the SS Thompson, called us up and asked us to relay our own postion, course and speed to the OPFOR commander, thinking we were USS CARNEY. We're answering the phone as "orange forces" next time they call.
Looking forward to Vaparaiso and the possiblity of no duty, so perhaps I'll get to see and do more this time. Picture posting is light because it takes forever - I'm trying to do it now, but sleep time is precious!
Labels: deployment, navy